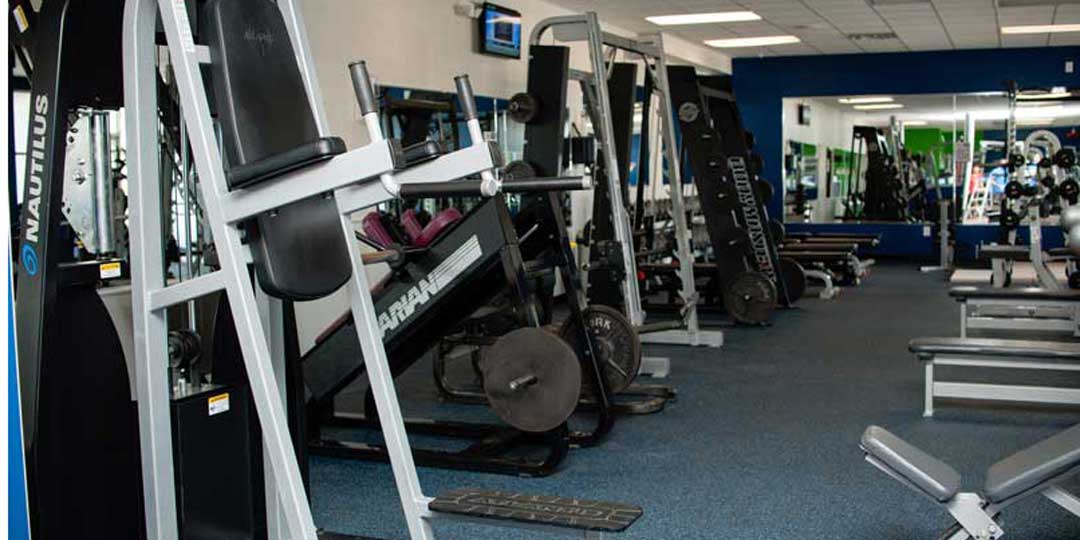 Bayside Location
Address: 1608 Pleasure House Rd #113, Virginia Beach, VA 23455
(757) 464-3333
Email Bayside Gym
Gym Hours: 24/7 | Staff Hours:
Mon-Thu: 9:00am–12:00pm
Mon-Thu: 3:00pm–7:00pm
Saturdays: 9:00am–1:00pm
Chad Havunen
CEO & PERSONAL TRAINER
Email: chad@naturalbodyzfitness.co
As a lifelong natural bodybuilder and fitness enthusiast I have dedicated my life to helping support and promote physical fitness and nutrition. After starting personal training and winning my first natural bodybuilding event in 2003, I have been able to win two Natural Bodybuilding Pro cards, open USA Elite Trainers and open Natural Bodyz Fitness. The dream to help promote the fitness industry has come true with opening the best fitness center Virginia Beach, Natural Bodyz Fitness-24/7!
IFPA Professional Natural Bodybuilder
CEO USA Elite Trainers
CEO Natural Bodyz
CEO Natural Bodyz Fitness
ISSA Certified Fitness Trainer & Nutritional Specialist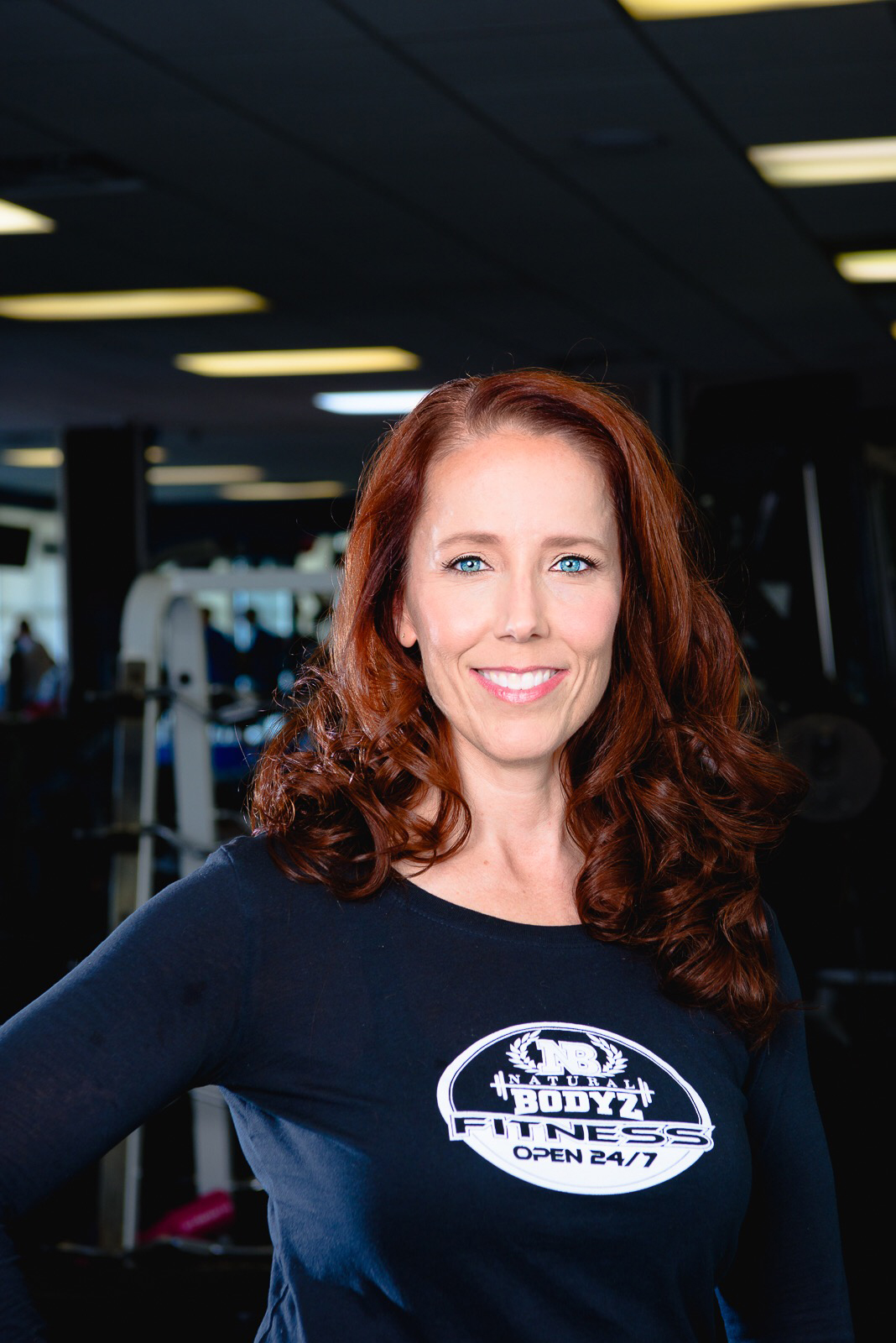 Gennifer Cairns
PERSONAL TRAINER AND GROUP FITNESS INSTRUCTOR
My path toward health and wellness didn't begin until later in life. Being a client of personal training in my late 20s, I started to see the benefits, both physical and mental, of taking care of my body. Coming back to personal training in my late 30s, and working at a great gym with positive, like-minded people inspired me to look into becoming a personal trainer. I studied through the National Academy of Sports Medicine (NASM), and became certified in 2013. I later became credentialed in Corrective Exercise through NASM, and completed Nancy Clark's Sports Nutrition course in 2015. The biggest thing I have learned is that we must never stop learning.
I have spent most of my life in the Hampton Roads area, and have enjoyed the opportunity that personal training affords to meet new people from all walks of life with a wide variety of goals; from losing weight, to gaining lean mass, to getting up from a kneeling position unassisted. There's nothing better than sharing the moment with a client when they reach a milestone.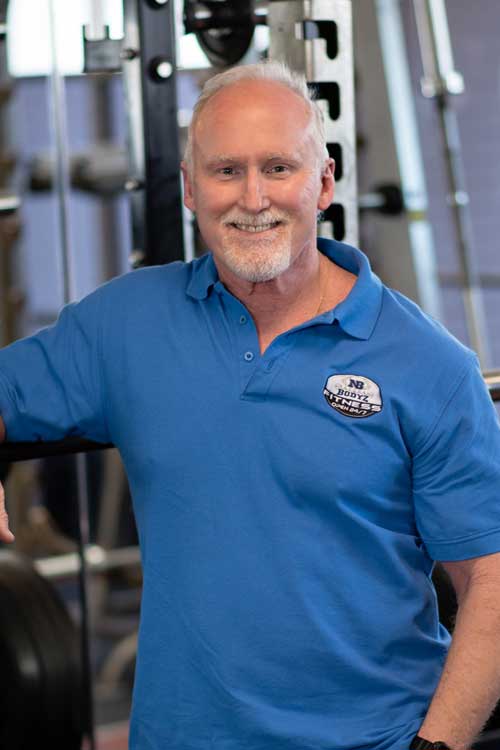 Terry Stevens
PERSONAL TRAINER
Hello, my name is Terry Stevens. I have been married for 26 years to my wife Meredith. I have been a Personal Trainer for 16 years and I am certified through both the ACSM as a EP-C and NASM as a CPT. I left the ship repair field in 1999 after 22 years to focus my energy and my passion into the health and fitness field. I have worked with many clients over the years ranging in age from 12-87, all looking to improve their lifestyle and physical capabilities. Whether the clients goal is weight loss, core strength, cardiovascular endurance, sport specific, flexibility, nutritional guidance and/or strength training, every aspect of the fitness program will be adjusted and monitored to achieve their specific goal. I take pride in the results and transformation of my clients and work with diligence to make their goals become reality.
Deserae Lee
ISSA CERTIFIED PERSONAL TRAINER
My name is Deserae and I am a personal trainer in Virginia Beach at Natural Bodyz Fitness. As a United States Marine I understand the importance of discipline and teamwork. I will design your fitness regimen tailored specifically to meet your needs and all the while delivering the motivation and coaching you need every step of the way!
I am here to help hold you accountable, while having fun with personal training. I will take your daily schedule and shape a personal training and nutrition plan that suits you. Together we will reach your goal one workout at a time whether it be to lose weight, gain muscle, or a more specific goal such as competing. My passion is to influence the world towards achieving a greater overall quality of life through fitness! I look forward to working with you as your personal trainer Virginia Beach!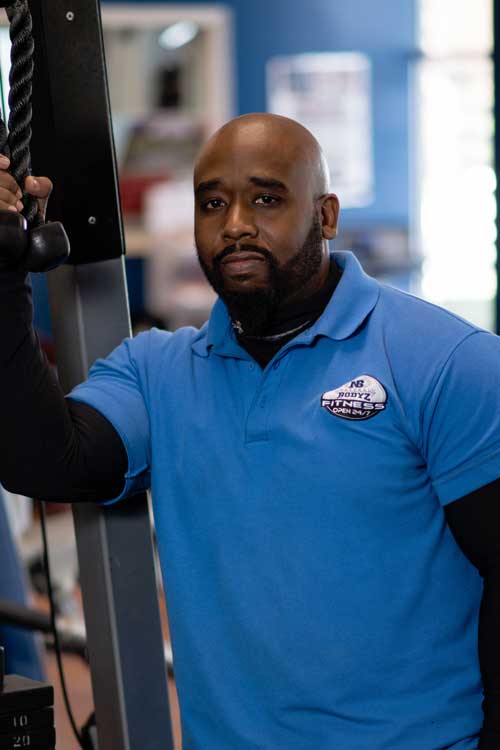 Terrence Bond
ACT CERTIFIED PERSONAL TRAINER
Email: terrence@naturalbodyzfitness.co
My name is Bond…Terrence Bond. All of my life I have gotten that joke from people. Coincidentally, my approach to personal training with dedication and intensity rival that of '007' himself. As your personal trainer my goal and commitment is to take you to the next level in your physical fitness. I am a firm believer in the concept of " Total Fitness." In short, that is training the Mind, Mouth, Attitude and Body.
My philosophy in life is simply this: ' Do it with Purpose!' Whatever that may be, but none more important than with fitness & nutrition. If you're going to put time and money into a valuable project like your own body, then maximize your time and results, do it with purpose! Given the tried and proven diet and workout programs with USA Elite Trainers, together, you and I will take you to the next level to achieve YOUR TOTAL FITNESS GOALS. Even more personal training with me will be fun in the process.