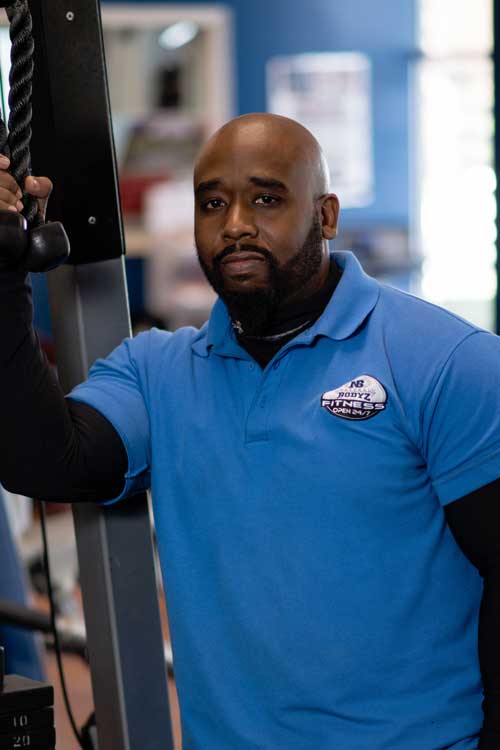 Terrence Bond
ACT CERTIFIED PERSONAL TRAINER
My name is Bond…Terrence Bond. All of my life I have gotten that joke from people. Coincidentally, my approach to personal training with dedication and intensity rival that of '007' himself. As your personal trainer my goal and commitment is to take you to the next level in your physical fitness. I am a firm believer in the concept of " Total Fitness." In short, that is training the Mind, Mouth, Attitude and Body.
My philosophy in life is simply this: ' Do it with Purpose!' Whatever that may be, but none more important than with fitness & nutrition. If you're going to put time and money into a valuable project like your own body, then maximize your time and results, do it with purpose! Given the tried and proven diet and workout programs with USA Elite Trainers, together, you and I will take you to the next level to achieve YOUR TOTAL FITNESS GOALS. Even more personal training with me will be fun in the process.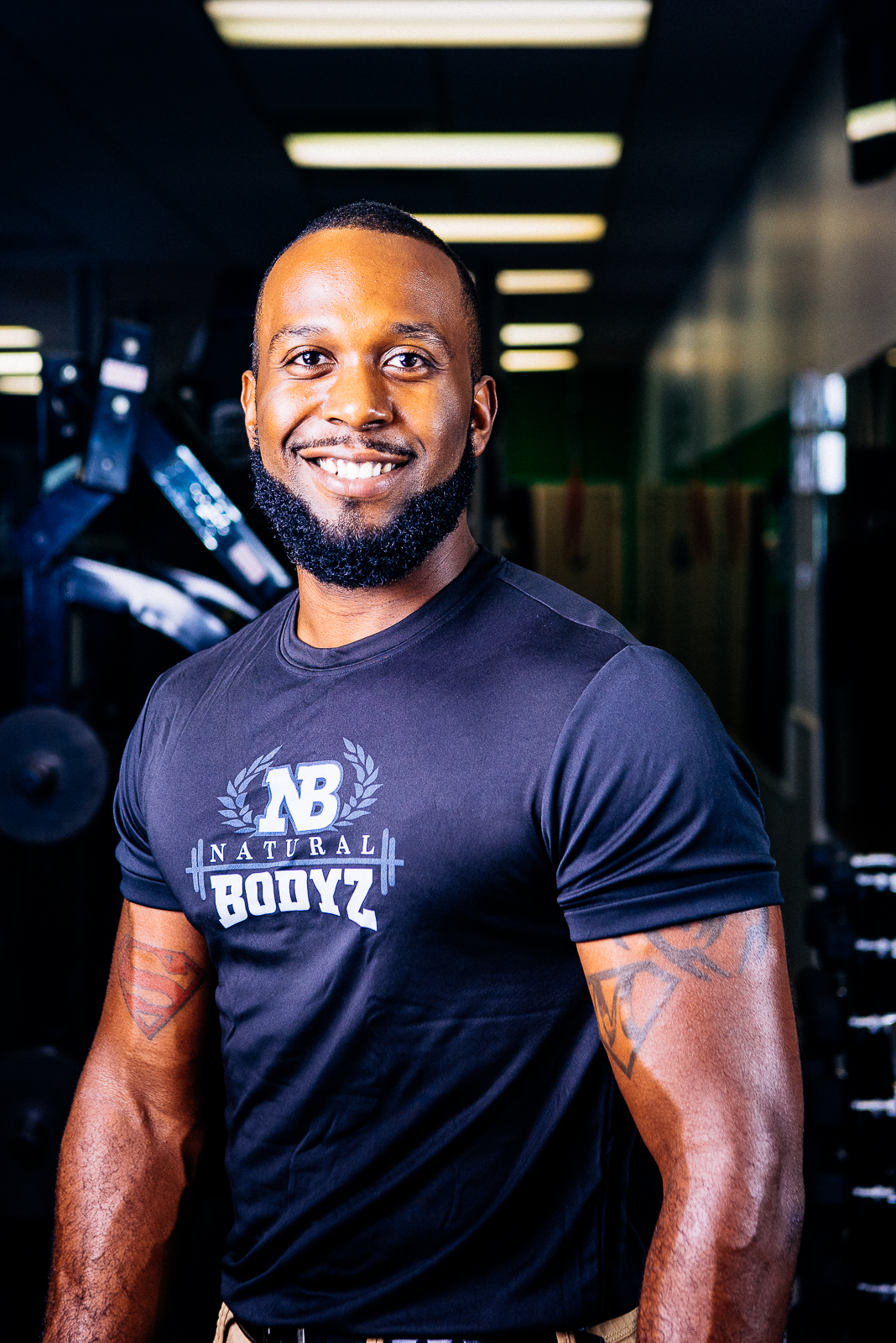 Darius McCray
PERSONAL TRAINER
Hi, my name is Darius McCray and I'm originally from Chicago IL.  I'm a lover of Chicago Sports teams and deep dish pizza on my cheat days.  My intensity meter is stuck on high so I will motivate you, push you, urge you to give 110% and tell you to GET OUT OF YOUR COMFORT ZONE! Since high school, I've been immersed into various sports training programs and found my calling into fitness from those experiences.   My years spent in a military academy for high school, The US Navy and various collegiate sports and conditioning programs has molded me into a machine that breeds performance, proper technique and measurable growth.  The Norfolk State University football and track teams are listed with my experiences with sports specific training and my personal training certification with the Aerobics and Fitness Association of America has equipped me with the necessary tools for functional and traditional training as well.
I'm hardworking and dedicated to motivate you and push you to building a better NATURAL BODY and a better life.  The path may seem long and the journey feels nearly impossible but with our teamwork and your goal driven efforts, we can both achieve greatness.  Stay CONSISTANT and GIVE YOURSELF CREDIT!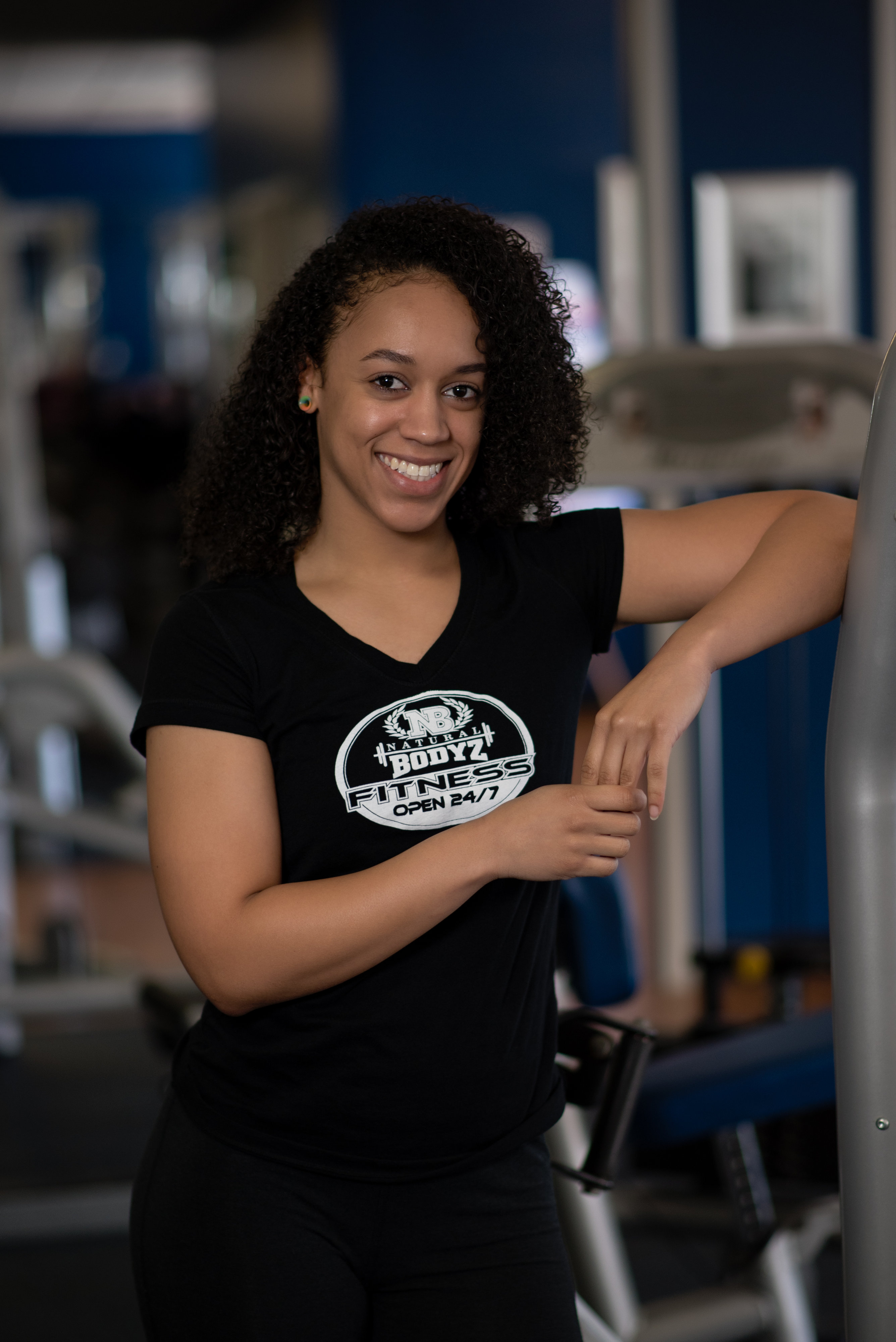 Lauren Jones
MANAGER OF KEMPSVILLE LOCATION
I may not know how to walk in 6 inch heels or apply eyeliner, but I do know how to go parallel with my squats. I know which is more important.
I have been a dedicated lifter for many years and an athlete since I was a kid. I enjoy challenging myself in every way possible and motivating others to do and lift more. I am in to all types of exercise from CrossFit to powerlifting to long distance running. If it looks tough, I want to do it! I have earned my kinesiology degree from George Mason University and plan to continue to learn from the awesome trainers at Natural Bodyz Fitness. What makes me love this gym so much is how friendly and welcoming the staff and members are. We are one big family. The trainers here live what they teach and know what they are talking about. I am extremely happy to be a part of such an awesome team and you will be too!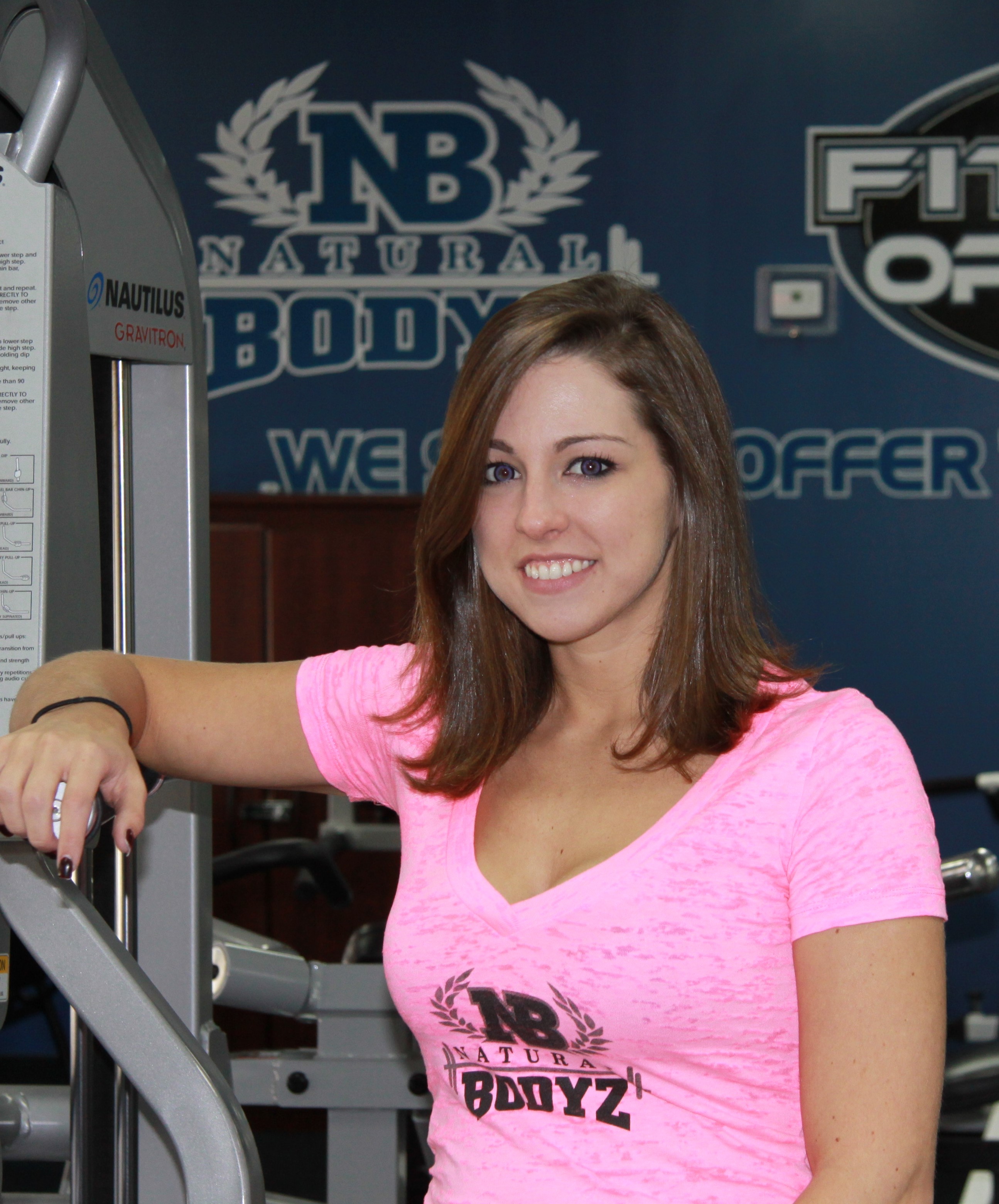 Katelynn Whitehead
GENERAL MANAGER OF BAYSIDE & KEMPSVILLE
Chad Havunen
CEO & PERSONAL TRAINER
As a lifelong natural bodybuilder and fitness enthusiast I have dedicated my life to helping support and promote physical fitness and nutrition. After starting personal training and winning my first natural bodybuilding event in 2003, I have been able to win two Natural Bodybuilding Pro cards, open USA Elite Trainers and open Natural Bodyz Fitness. The dream to help promote the fitness industry has come true with opening the best fitness center Virginia Beach, Natural Bodyz Fitness-24/7!
IFPA Professional Natural Bodybuilder
CEO USA Elite Trainers
CEO Natural Bodyz
CEO Natural Bodyz Fitness
ISSA Certified Fitness Trainer & Nutritional Specialist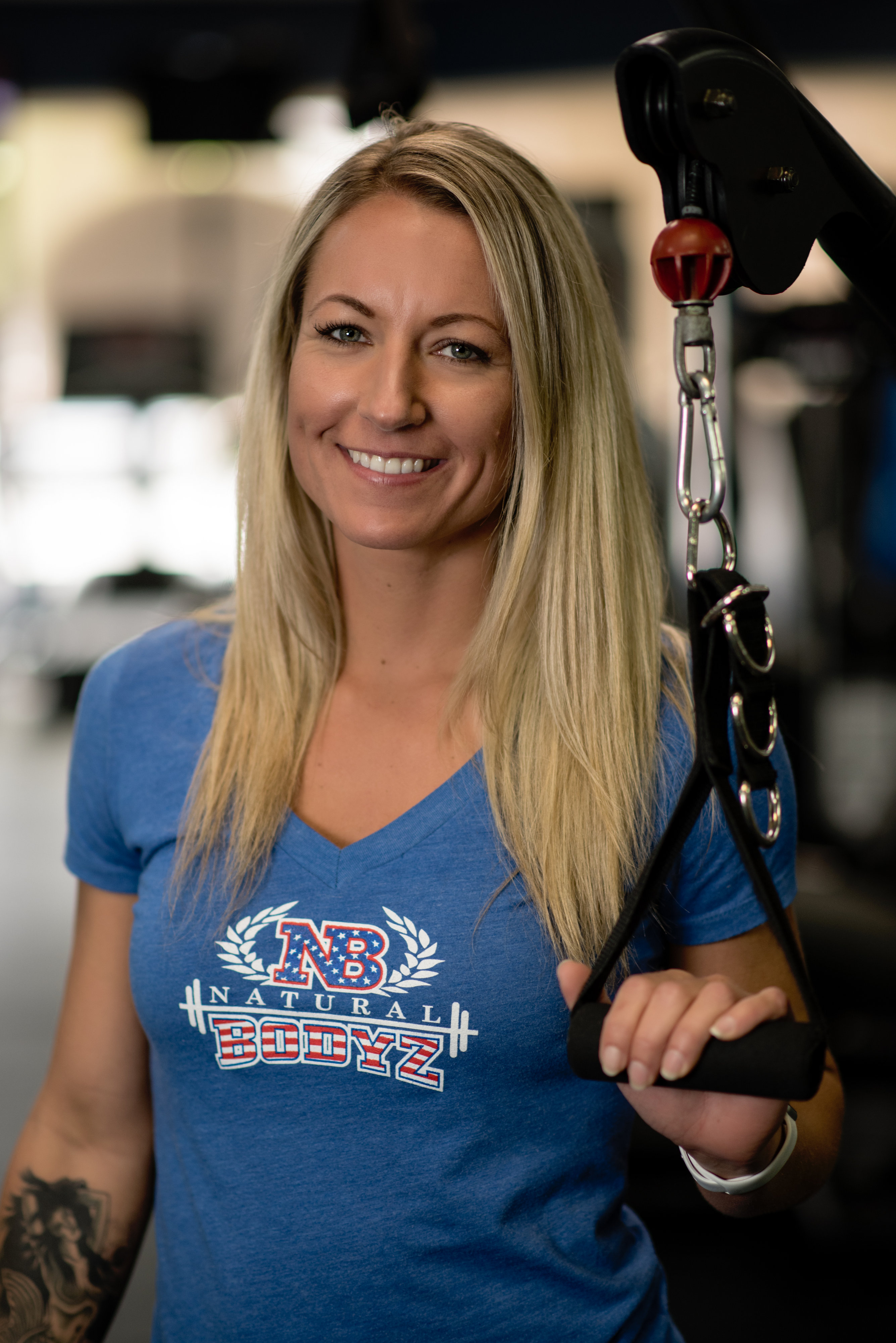 Stephanie McIver
PERSONAL TRAINER
My name is Stephanie and I am an ISSA certified personal trainer at Natural Bodyz Fitness. I am a Virginia Beach native and mom of 2 daughters and a son.  I started my journey in fitness in my late 20's because I wanted to get healthier and be a better role model for my kids.  Before I began learning about proper nutrition and exercise, I spent a good part of my adult life "yo-yo" dieting, following the latest fads and resorting to a lot of cardio trying to achieve my "goal" body without results. It wasn't until I sought guidance with a proper nutrition plan and training program that I started to see the results I had always wanted. As my training progressed I was organically inspiring others to get motivated and people began asking for my help. I have done everything from home workouts, to gym training, to being onstage as a fitness competitor.
As a trainer I help people of all fitness levels learn and succeed with their goals! As a busy single mom of 3, I understand how challenging it can be to make time for yourself, especially time for exercise and eating properly, as those things often come last or just don't happen at all.  My mission is to help simplify that by working with your schedule, holding you accountable and giving you the tools needed for whatever your goals are, no matter how big or small.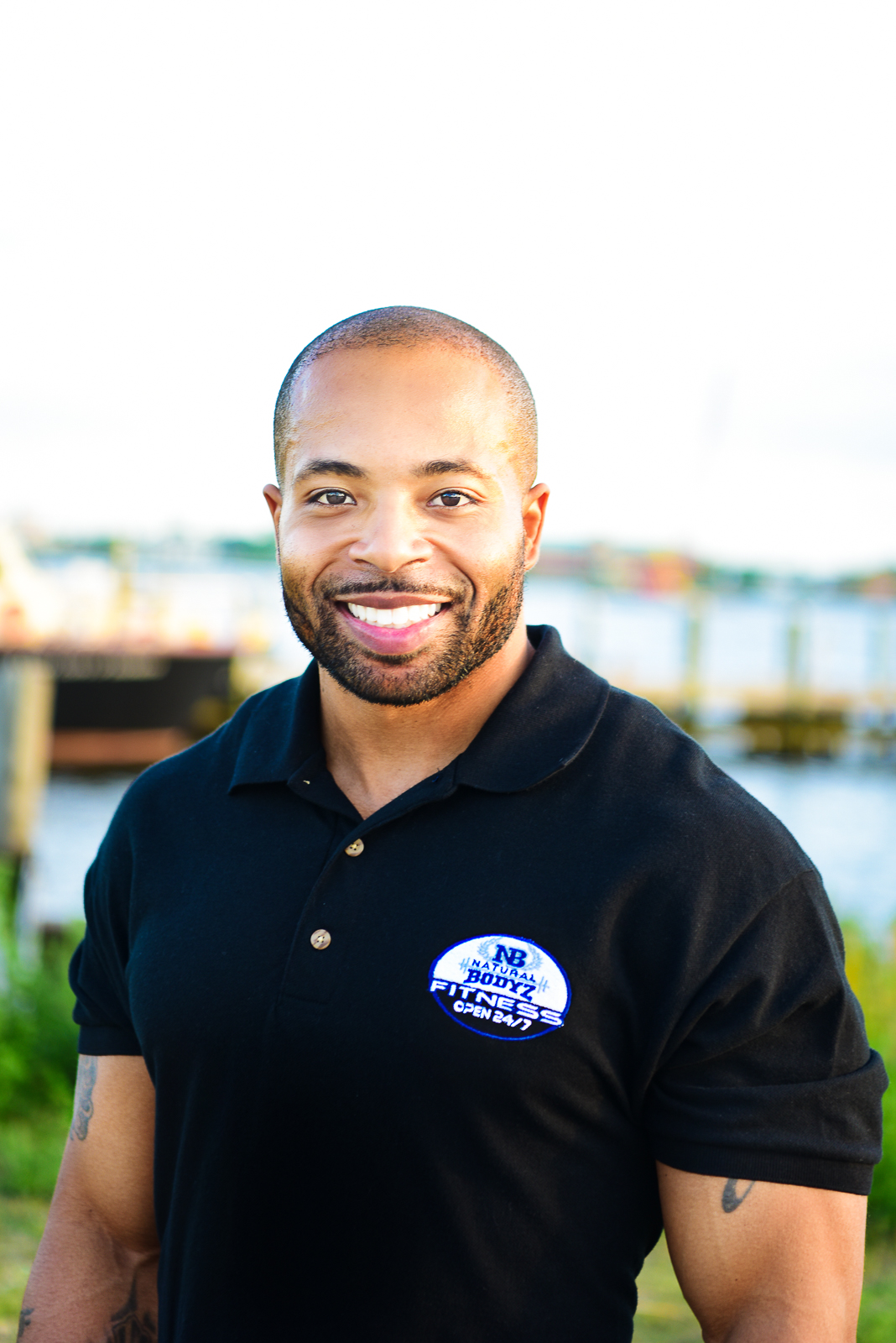 Jerrell Hill
PERSONAL TRAINER
My name is Jor-EL, and yes I am the father of superman, I just spell it Jerrell. I was born in Krypton AKA Birmingham, AL. I believe we have one shot to make our life worthwhile. This belief cultivated my passion for motivating people and pushing them beyond the limits that society holds them to. I learned on my journey that fitness can be a gateway to push your confidence, strength, endurance, and overall self-worth to a new level.  Fitness saved me and changed me into a better person.
When I'm not training clients, I'm busy building homemade spaceships, being a Chief for the US Navy and competing in fitness competitions.  My 15 year Navy career taught me a lot about leadership and motivating others.  Being able to help you start your own journey is such a blessing. Yes you can be focused and self-motivated!  Yes, you can turn your life around! Yes, you were strong all along, you just didn't know it yet! Yes, you can achieve anything you set your heart to!  Fitness is so much more than just "looking good".
Check me out@:
IG: @IAMJERRELLHILL 
fb/me.iamjerrellhill 
YouTube: iamjerrell
Snapchat: iamjerrellhill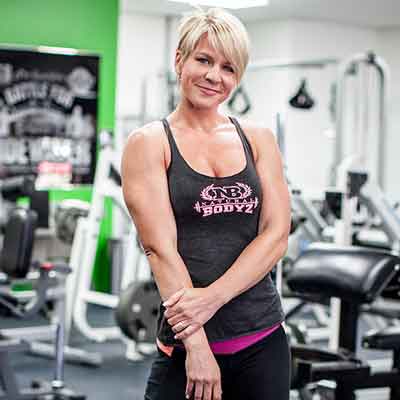 Kimberly Havunen
PERSONAL TRAINER AND NUTRITION SPECIALIST
As a mother of three boys, I gained 75+ pounds three times in three years while pregnant, while also recovering from three c-sections. I was and am determined to maintain my healthy body. I'm a wife and business owner. I have been a certified personal trainer for almost 20 years, certified through The National Institute for Personal Training. Being a personal trainer in Virginia Beach, I have learned to perfect self-motivation and self-discipline in not only myself but in others by personal training.
I know what it's like having and extra 50 pounds to lose with a hectic schedule and demanding lifestyle. Learning how to schedule family, workouts, food prep and life. I've been there. As a personal trainer, I can help you navigate through this.
Not only am I a personal trainer, but I love to cook and am also a certified Nutritionist. I have a lot of great recipes to help you through emotional and hormonal eating. A lot of advice to keep you on track and an ear to listen. I will help you meet your goals and dream new ones, with support and a lot of hard work and a couple laughs.
Let's get this done!
Kempsville Location
Address: 5386 Kempsriver Dr. Suite 5,6 & 7
Virginia Beach, VA 23464
(757) 390-4478
Email Kempsville Gym
Gym Hours: 24/7 | Staff Hours:
Mon-Thu: 9:00am–12:00pm
Mon-Thu: 3:00pm–7:00pm
Saturdays: 9:00am–1:00pm