Kempsville Location
1320 Kempsville Road, Virginia Beach, VA 23464
(757) 390-4478
Email Kempsville Gym
Gym Hours: 24/7 | Staff Hours:
Mon-Thu: 9:00am–12:00pm
Mon-Thu: 3:00pm–7:00pm
Saturdays: 9:00am–1:00pm
Chad Havunen
CEO & PERSONAL TRAINER
Email: chad@naturalbodyzfitness.com
As a lifelong natural bodybuilder and fitness enthusiast I have dedicated my life to helping support and promote physical fitness and nutrition. After starting personal training and winning my first natural bodybuilding event in 2003, I have been able to win two Natural Bodybuilding Pro cards, open USA Elite Trainers and open Natural Bodyz Fitness. The dream to help promote the fitness industry has come true with opening the best fitness center Virginia Beach, Natural Bodyz Fitness-24/7!
IFPA Professional Natural Bodybuilder
CEO USA Elite Trainers
CEO Natural Bodyz
CEO Natural Bodyz Fitness
ISSA Certified Fitness Trainer & Nutritional Specialist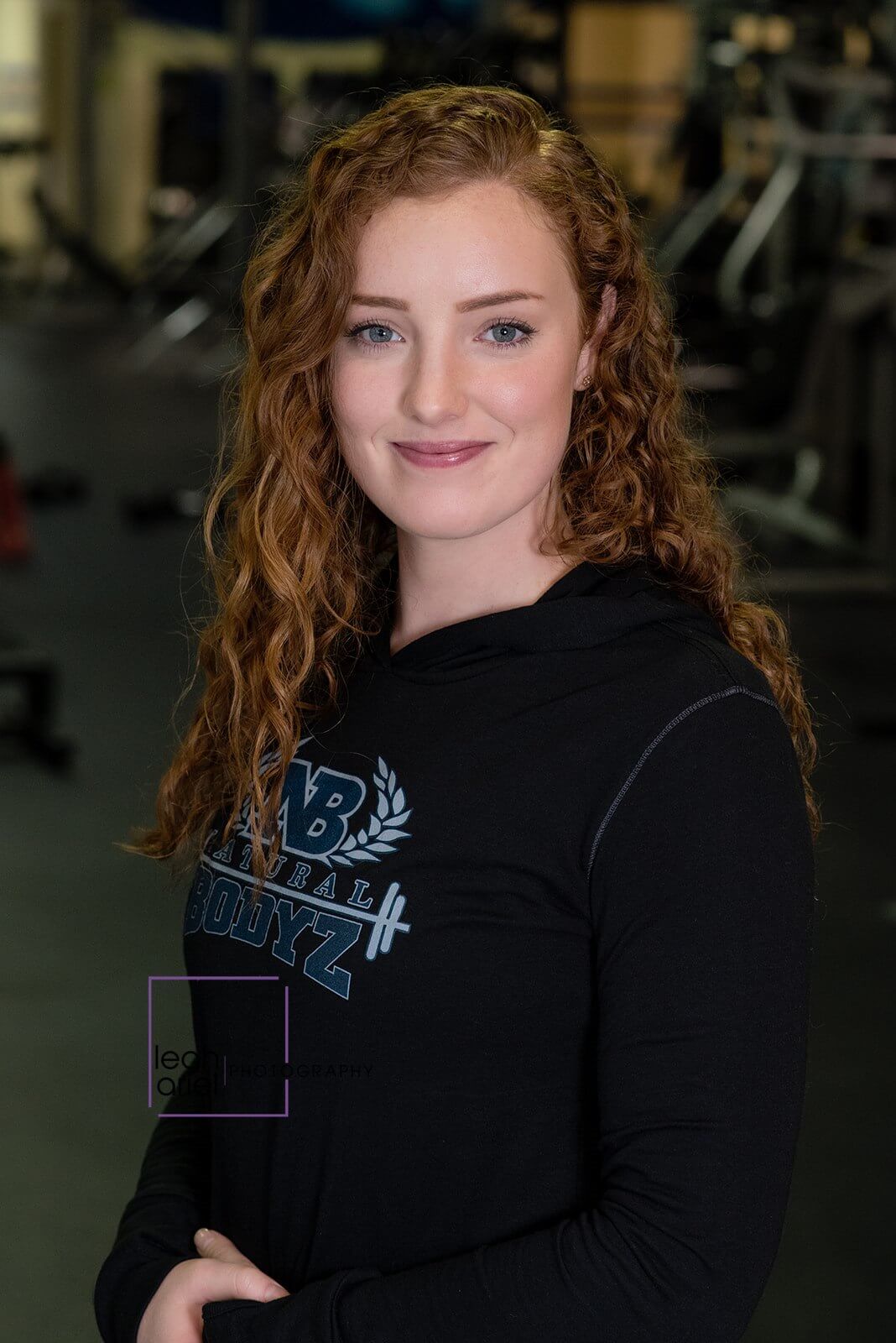 Haley French Krahn
General Manager
Hello everyone! My name is Haley French Krahn and I'm a Minnesota native who has a passion for fitness. I have earned a B.S. in Exercise Science from St. Catherine University in St. Paul, MN, but my love for Exercise Science started from a young age as a competitive swimmer. My journey to fitness outside of the pool started in my college weight room while training for the season to start and I've been hooked ever since. It's my goal to share and inspire love for fitness and motivate others to become the best version of themselves mentally and physically. I'm happy to call Virginia Beach my new home and cannot wait to meet you!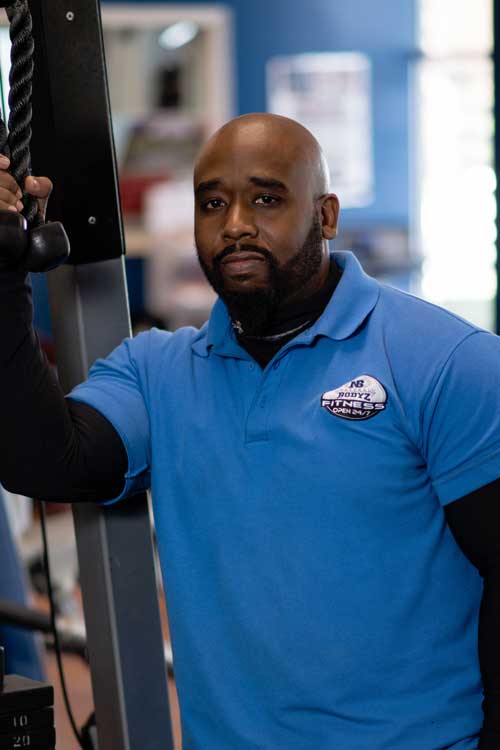 Terrence Bond
ACT CERTIFIED PERSONAL TRAINER
Email: terrence@naturalbodyzfitness.com
My name is Bond…Terrence Bond. All of my life I have gotten that joke from people. Coincidentally, my approach to personal training with dedication and intensity rival that of '007' himself. As your personal trainer my goal and commitment is to take you to the next level in your physical fitness. I am a firm believer in the concept of " Total Fitness." In short, that is training the Mind, Mouth, Attitude and Body.
My philosophy in life is simply this: ' Do it with Purpose!' Whatever that may be, but none more important than with fitness & nutrition. If you're going to put time and money into a valuable project like your own body, then maximize your time and results, do it with purpose! Given the tried and proven diet and workout programs with USA Elite Trainers, together, you and I will take you to the next level to achieve YOUR TOTAL FITNESS GOALS. Even more personal training with me will be fun in the process.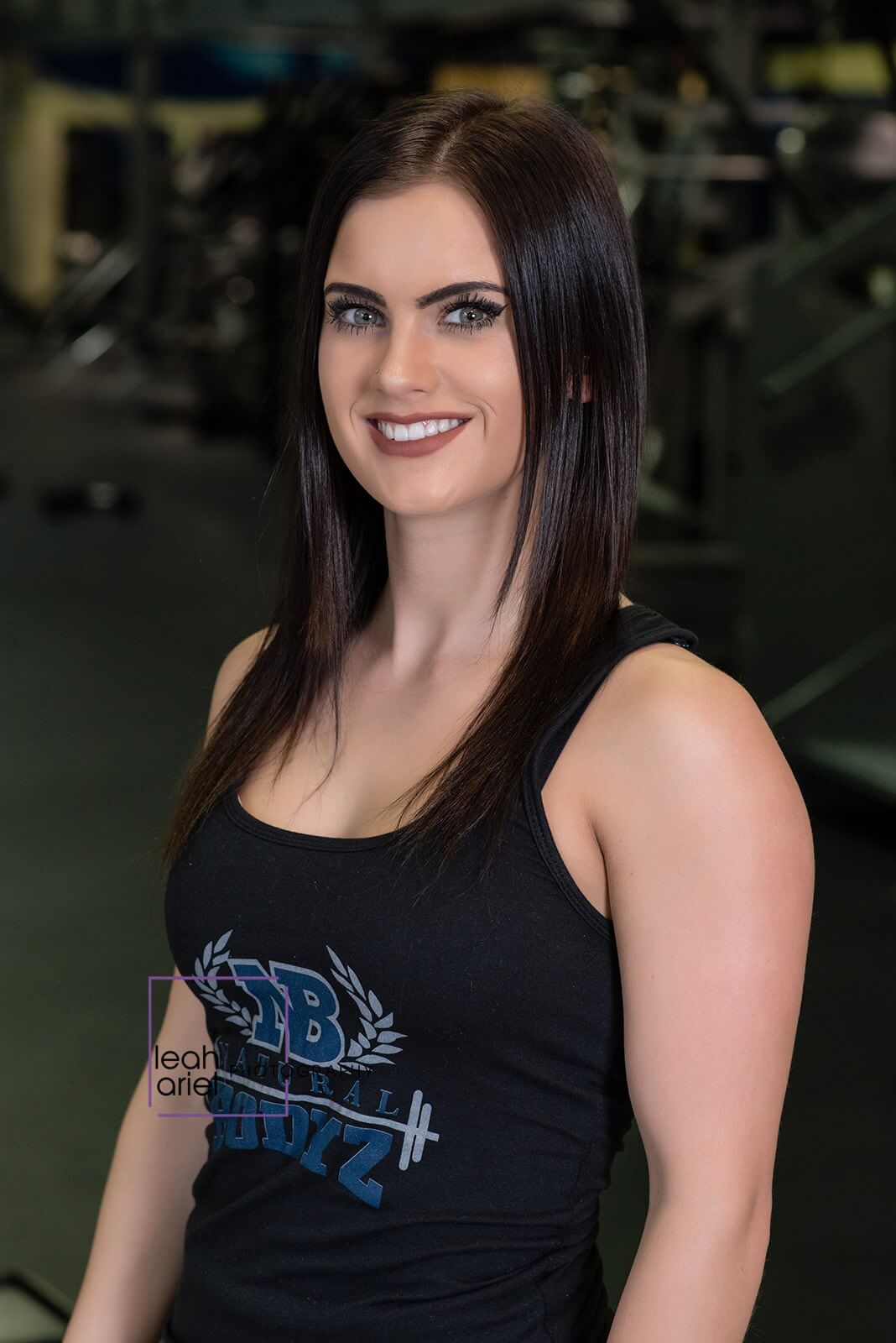 Sydney Innanen
Personal Trainer
Mind – Body – Spirit
Sydney has had a love for fitness and exercise for most of her life. Sydney is a certified NASM trainer and multi-style yoga teacher. She understands the difficulties of losing and/or gaining weight and will work around the clock to make sure her clients receive the best possible service. Sydney evaluates every one of her client's movement patterns and posture to assess any muscle imbalances. From there she creates a personalized program to help create proper movement patterns and prevent future injuries in exercise. Sydney's passion and knowledge for all levels of fitness helps her clients achieve their goals safely and effectively. Sydney has a broad range of clients ranging anywhere from the elderly, teens, athletes, and military Special Forces. While she has a vast knowledge of exercise science; she specializes in corrective exercise, weightlifting, and circuit – based training.
Aaron Marshall
PERSONAL TRAINER
Email: aaron@nbf247.com
Hello, my name is Aaron Marshall and I am a National Academy of Sports Medicine (NASM) certified personal trainer. I am also a husband, a world traveler, an avid hiker and a dog dad to one awesome pup. Fitness is what I love and fitness is the focus of my life path. After personally experiencing all the benefits that come along with a healthy lifestyle, it has been my mission to share this knowledge. My methodology is simple – a proper fitness routine coupled with excellent nutrition is the key to a healthy life. Here at Natural Bodyz we are experts at doing just that.
As your personal trainer, I will implement our professional workout and nutrition systems and diligently work to drive you towards all of your fitness and health goals (weight loss, strength training, cardiovascular endurance, etc.). The long journey to health can seem like a daunting task, but with the right guidance there is no goal that is unachievable. Fitness is FUN – it is my intention for you to share those same sentiments after training with me.
The greatest investment you will ever make is in yourself. Why not start now?
Kim Havunen
PERSONAL TRAINER
Email: kim@naturalbodyzfitness.com
Kim grew up in her family gym. At the age of 15 drew up the blue prints to her own gym she would own one day. Dreams do come true, although we mixed the DJ booth. At the age of 20 she put her dreams into action putting herself through a community college majoring in business and also going to The National Institute for Personal Training, getting certified in Personal Training and nutrition, specializing in back injuries and stretching. She has been the top trainer requested by many in big clubs. Kim had her 3 beautiful busy boys in her 30s all via C-section. Getting her abs back by 4 months post baby with the knowledge of diet and exercise each time, three sons in three years gaining 75 plus pounds each time and getting it off with the hard work and discipline she loves to teach others.
Now 40, she can help any man, woman or child in this hectic schedules life. She thrives on educating her clients with knowledge of diet and exercise and delicious food receipts, so her clients can make the long lasting life style changes. If you are looking for a trainer look no further, you found the most understanding, helpful trainer in the area.
Contact Natural Bodyz Fitness