Chad Havunen
CEO & PERSONAL TRAINER
Email: chad@naturalbodyzfitness.com
"No Matter Who – No Matter the Goal"
Read More
Training Statement: The Motto "being the best at whatever you do" applies to my life in two ways.  First, I am a Professional Natural Bodybuilder that seeks perfection.  Secondly, as a Personal Fitness Trainer, I assist others in seeking their ideal body.  Combining hard work with an optimistic attitude has helped me transform my body.  Now I want to pass along my knowledge to help you achieve your goals. It is my job to understand what goals you want to accomplish and outline a lifestyle for you that will help you reach your goals.  No matter what level you start from, (or are on) there are certain training principles I teach that will help you achieve a goal. I believe that we should strive to be the best at what we do and with a positive and optimistic outlook no goal is unattainable.  Combining this type of attitude, along the professional workout and nutrition systems that USA Elite Trainers offer, you will reach your goals. IFPA Professional Natural Bodybuilder CEO USA Elite Trainers CEO Natural Bodyz CEO Natural Bodyz Fitness ISSA Certified Fitness Trainer & Nutritional Specialist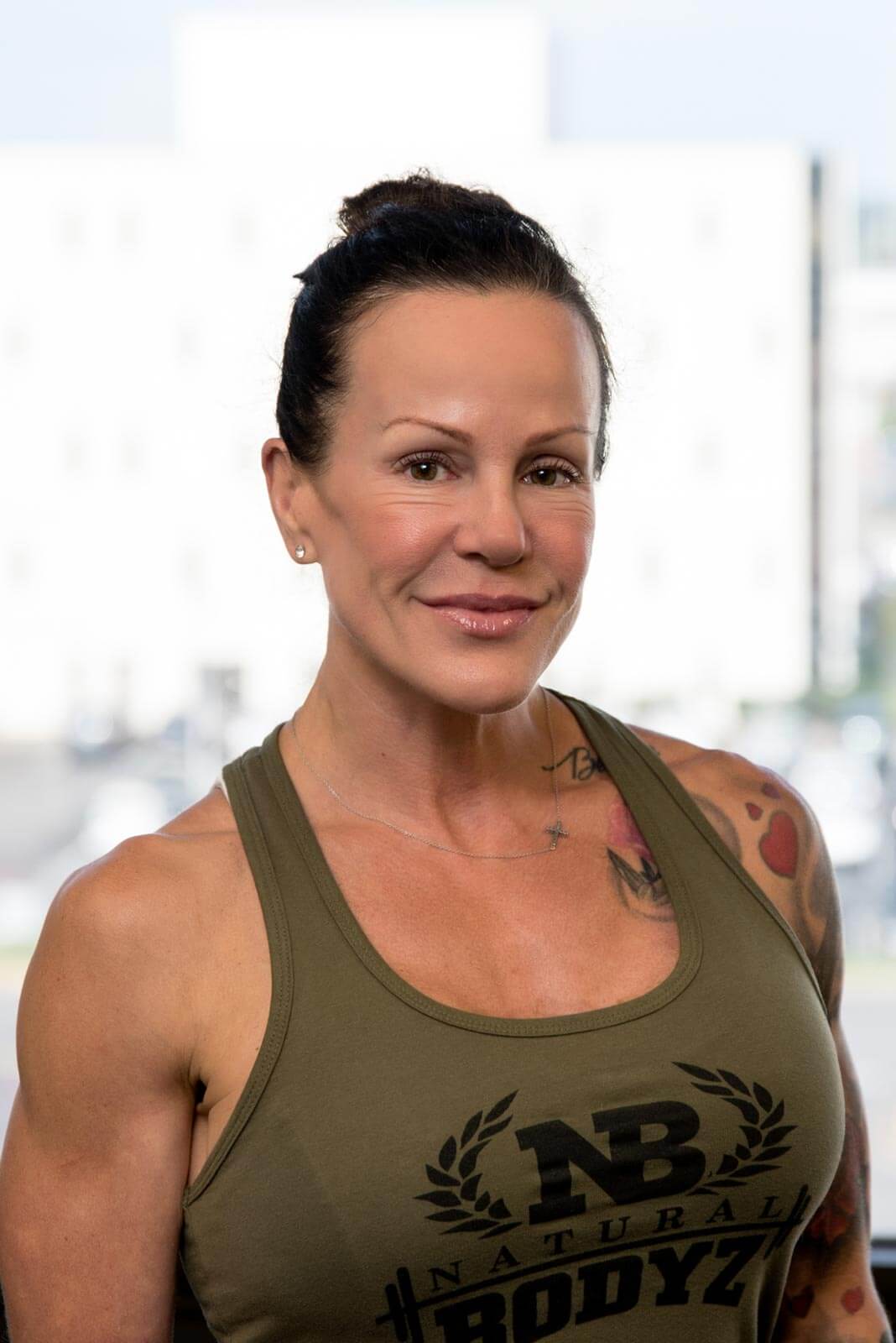 Amanda Fallon
VICE PRESIDENT
Email: Amanda@nbf247.com
Read More
Hey, my name is Amanda Fallon. I am a New England girl at heart with a passion for fitness, travel, pushing personal limits, and food. I have been an athlete my entire life. From organized sports, while in school, to bodybuilding as an adult. I am HONORED to say I am an OCB PRO Figure Athlete… a dream come true! I earned my PRO status later in life, and truly believe age is a number. If I can inspire one person to reach for the stars, and push to achieve their fitness dreams / goals, my job here is done. I am excited to be part of the NB Team and look forward to meeting you!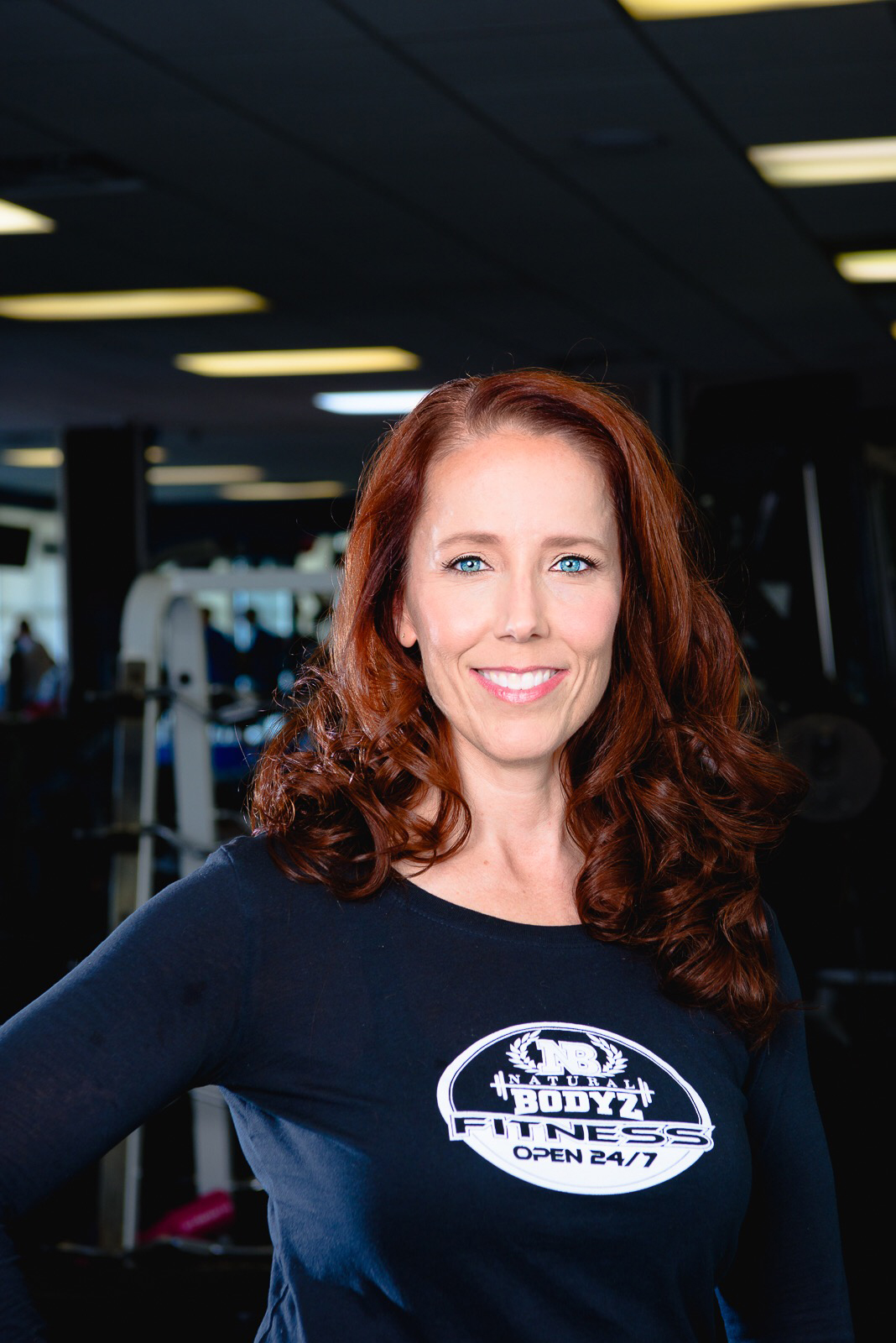 Gennifer Cairns
PERSONAL TRAINER AND GROUP FITNESS INSTRUCTOR
Email: gennifer@naturalbodyzfitness.com
Read More
My path toward health and wellness didn't begin until later in life. Being a client of personal training in my late 20s, I started to see the benefits, both physical and mental, of taking care of my body. Coming back to personal training in my late 30s, and working at a great gym with positive, like-minded people inspired me to look into becoming a personal trainer. I studied through the National Academy of Sports Medicine (NASM), and became certified in 2013. I later became credentialed in Corrective Exercise through NASM, and completed Nancy Clark's Sports Nutrition course in 2015. The biggest thing I have learned is that we must never stop learning. I have spent most of my life in the Hampton Roads area, and have enjoyed the opportunity that personal training affords to meet new people from all walks of life with a wide variety of goals; from losing weight, to gaining lean mass, to getting up from a kneeling position unassisted. There's nothing better than sharing the moment with a client when they reach a milestone.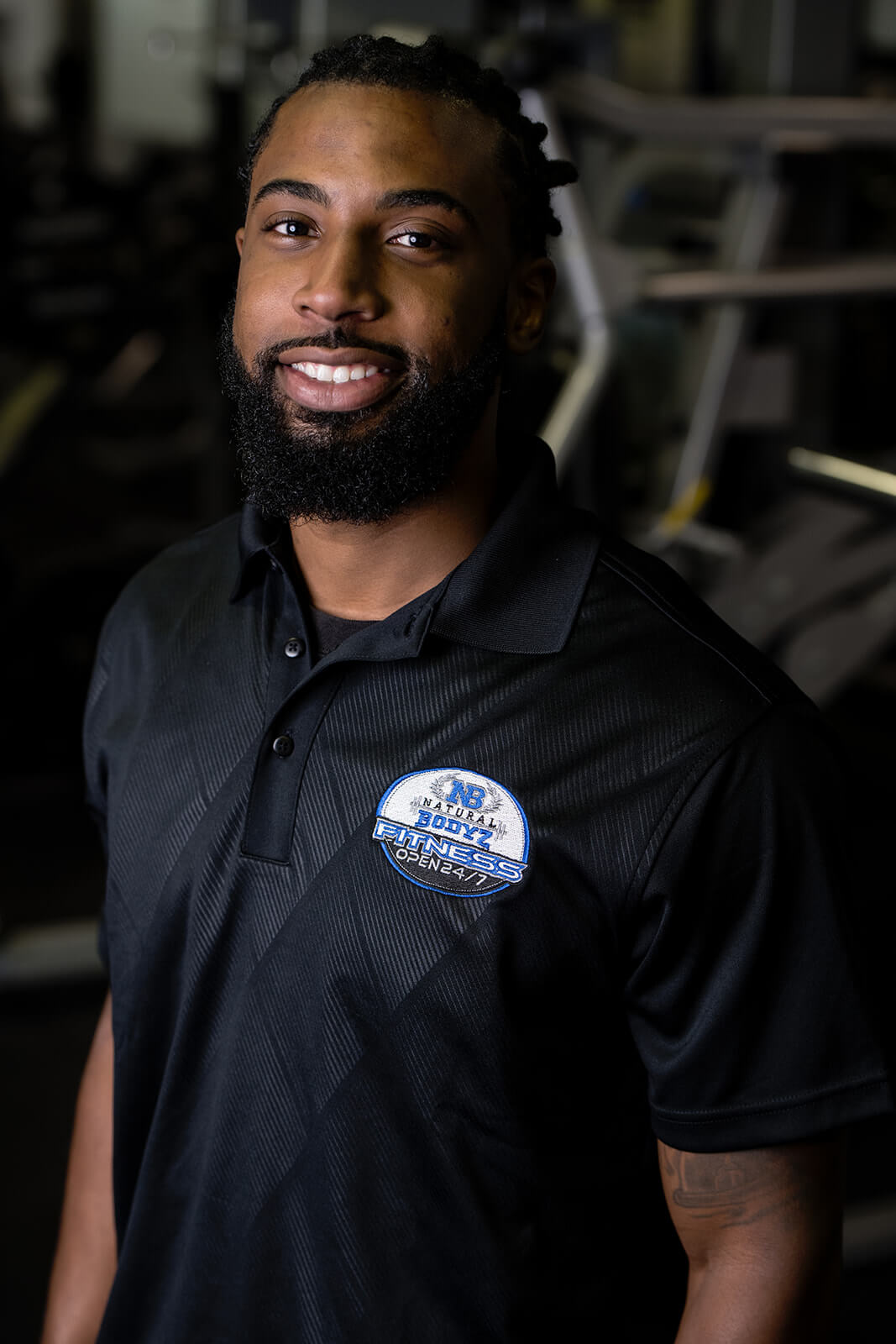 Beaux Owens
NASM CERTIFIED PERSONAL TRAINER + WEIGHT LOSS SPECIALIST
 

Read More
Hi, my name is Beaux Owens. Did you know, sleeping naked can help you burn more calories? If you didn't know, now you do; it's funny but true. I'm a Louisiana native and a former electrician in the world's finest Navy.
My time in the service is where my passion for fitness began to grow. My studies made me more aware of the obesity epidemic occurring in our world. Once getting out, I became more eager to share my knowledge and passion in living a healthier and more active lifestyle with those around me.
As a NASM Certified Personal Trainer and Weight Loss Specialist, I am dedicated to providing my clients with the road map in leading a better lifestyle. My goal is to help as many as I can reach their health and fitness goals. I am confident that together we can achieve whatever your goal may be by taking it one rep, one step, and one day at a time.
Terry Stevens
PERSONAL TRAINER
Email: terry@naturalbodyzfitness.com
Read More
Hello, my name is Terry Stevens. I have been married for 26 years to my wife Meredith. I have been a Personal Trainer for 16 years and I am certified through both the ACSM as a EP-C and NASM as a CPT. I left the ship repair field in 1999 after 22 years to focus my energy and my passion into the health and fitness field. I have worked with many clients over the years ranging in age from 12-87, all looking to improve their lifestyle and physical capabilities. Whether the client's goal is weight loss, core strength, cardiovascular endurance, sport specific, flexibility, nutritional guidance and/or strength training, every aspect of the fitness program will be adjusted and monitored to achieve their specific goal. I take pride in the results and transformation of my clients and work with diligence to make their goals become reality.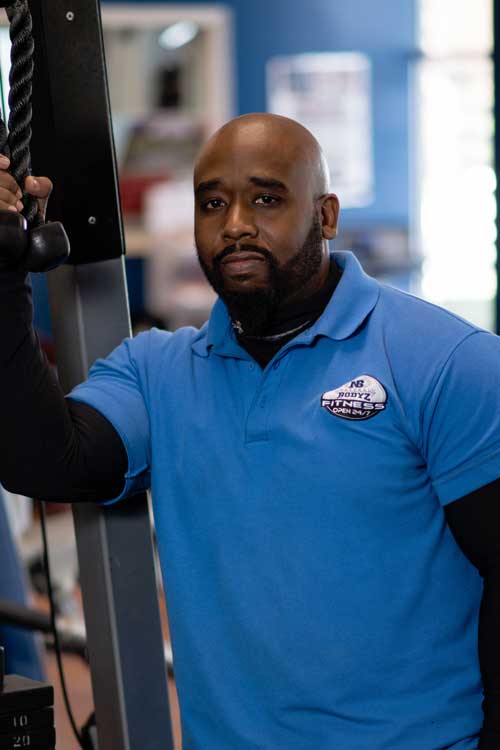 Terrence Bond
ACT CERTIFIED PERSONAL TRAINER
Email: terrence@naturalbodyzfitness.com
Read More
My name is Bond…Terrence Bond. All of my life I have gotten that joke from people. Coincidentally, my approach to personal training with dedication and intensity rival that of '007' himself. As your personal trainer my goal and commitment is to take you to the next level in your physical fitness. I am a firm believer in the concept of " Total Fitness." In short, that is training the Mind, Mouth, Attitude and Body. My philosophy in life is simply this: ' Do it with Purpose!' Whatever that may be, but none more important than with fitness & nutrition. If you're going to put time and money into a valuable project like your own body, then maximize your time and results, do it with purpose! Given the tried and proven diet and workout programs with USA Elite Trainers, together, you and I will take you to the next level to achieve YOUR TOTAL FITNESS GOALS. Even more personal training with me will be fun in the process.
Amy Davis
PERSONAL TRAINER
Email:
amy@naturalbodyzfitness.com
Read More
Thank you for taking a moment to read about me😊. I am 46 years young and a retired Navy Chief, originally from Dracut Massachusetts-Go Patriots. I served this great nation for 21 ½ years and became a proud wife and mother to 3 amazing teenagers who each have also found a passion in athleticism. Fitness has been a passion my entire life; I started playing sports (baseball-softball-field hockey- cross country & track) at the tender age 7, became a certified Step aerobics instructor while still on active duty and continued my lifelong passion for running. I have had the pleasure of coaching and training full time since retiring, I enjoy group training as well as 1-1 instruction. I can assure you, training with me will get you strong, make you laugh and feel all around better every day!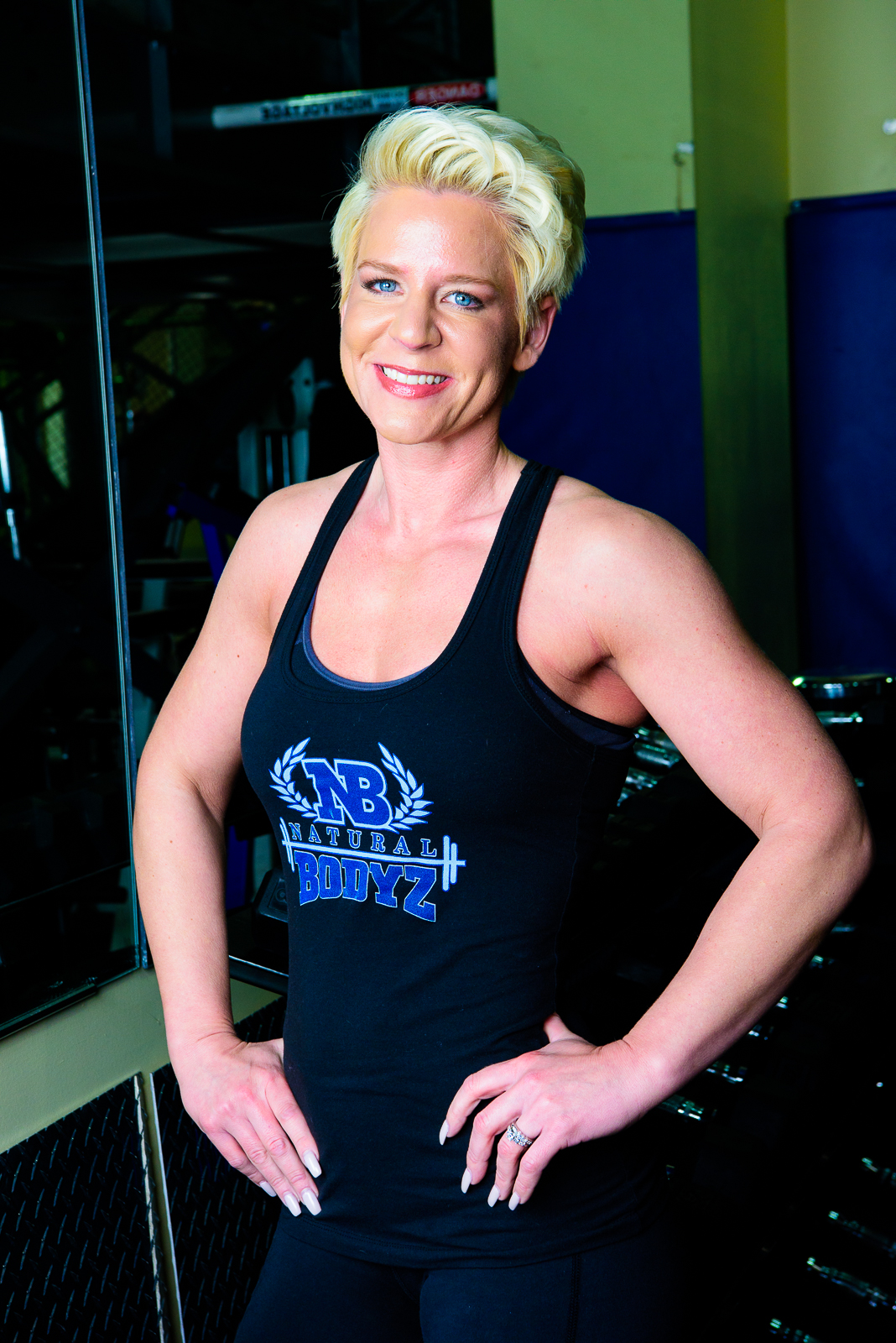 Kim Havunen
PERSONAL TRAINER
Email: kim@naturalbodyzfitness.com
Read More
Kim grew up in her family gym. At the age of 15 drew up the blueprints to her own gym she would own one day. Dreams do come true, although we mixed the DJ booth. At the age of 20 she put her dreams into action putting herself through a community college majoring in business and also going to The National Institute for Personal Training, getting certified in Personal Training and nutrition, specializing in back injuries and stretching. She has been the top trainer requested by many in big clubs. Kim had her 3 beautiful busy boys in her 30s all via C-section. Getting her abs back by 4 months post baby with the knowledge of diet and exercise each time, three sons in three years gaining 75 plus pounds each time and getting it off with the hard work and discipline she loves to teach others.