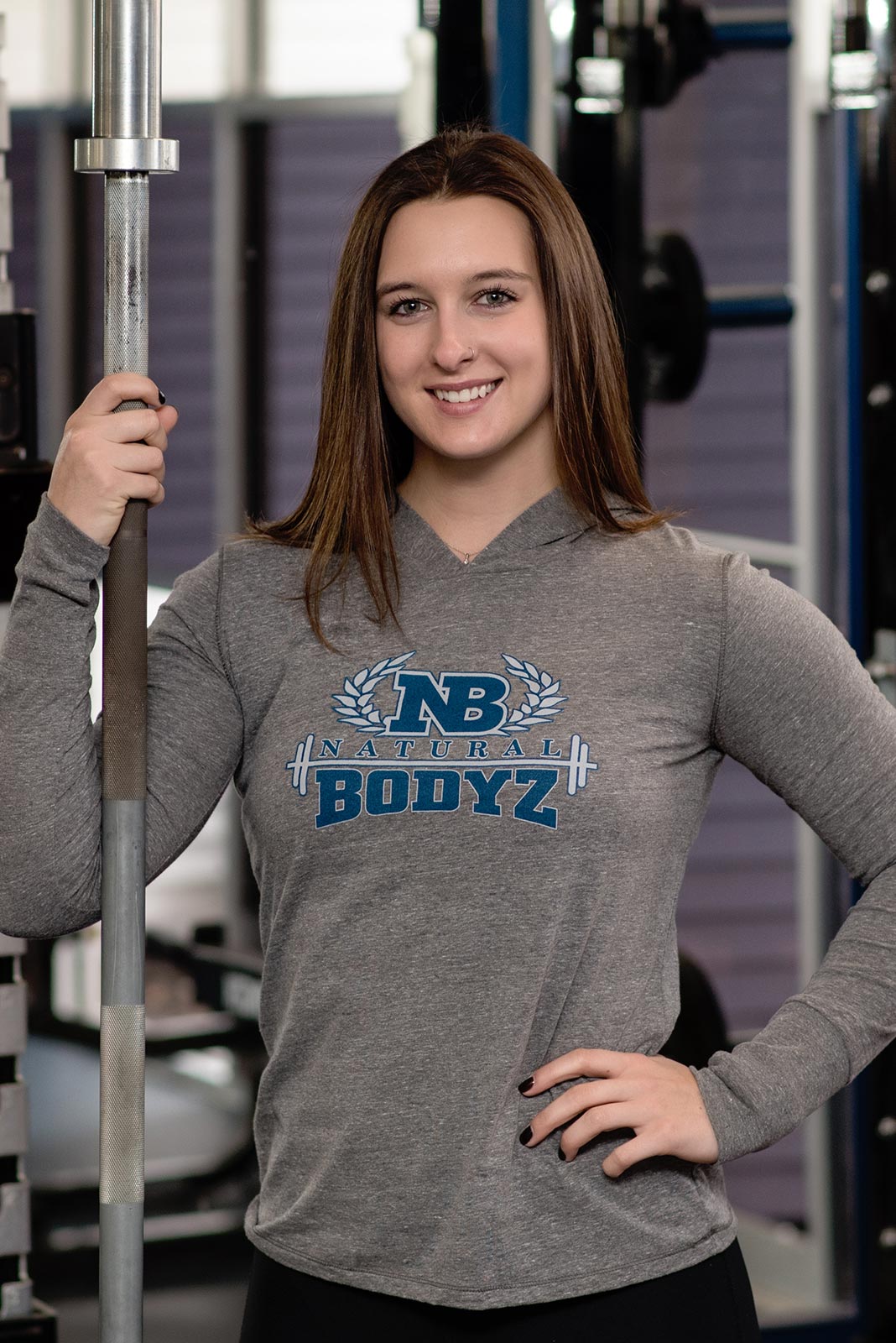 Katie Lawrence
PERSONAL TRAINER
Email: katie@nbf247.com
Hey there! My name is Katie Lawrence. I am a certified personal trainer through the American College of Sports Medicine. I am originally from Naperville, Illinois but moved up to Michigan to complete my B.S. in Clinical Exercise Science from Grand Valley State University. I have trained in a variety of settings, from conventional box gyms, private studios, and clinical offices. I am so excited to have made my way down to the Norfolk area and to the Natural Bodyz team.
I have always had a passion for health and fitness, and I am fascinated by the way the body moves. The body is meant to be active and everyone moves in their own unique way. It is my goal as a health professional to keep your body moving in a functional, efficient way, so that you can always achieve your goals. I have experience in a wide variety of training techniques and styles, and am always working to expand my knowledge in new areas. I use these experiences in my work to best serve each and every client's needs.
I would love the opportunity to meet with you and help start your Natural Bodyz journey. Call today and schedule your complimentary personal training session with me today!
Contact a Personal Trainer