Achieving Your Fitness Goals: When to Join a Gym
Should you join a gym?
Are you looking for a way to improve your overall health? Have you decided to lose weight and get in shape? Consider joining a gym! As a member of a local gym, you'll get to work out on different types of fitness equipment. Many gyms also offer a variety of exercise classes if you prefer to work out in a group. Before signing up for a gym membership, do a little research to find one that's a fit for you.
Get in shape
Joining a gym is a great way to get in shape. You can attend group fitness classes, plus you'll have access to a wide variety of cardio and strength equipment. If you need the guidance of a personal trainer, many gyms have a team of certified trainers that work with clients one-on-one to help them achieve their goals.
Meet new people
Another great reason to join a gym is to meet new people who can help you stay motivated. You can easily make friends with other gym members in an exercise class. Check out the gym's class schedule to find one that interests you. Over time you will also get to know the staff. You can even strike up a conversation with people who exercise in the same area as you. Don't hesitate to approach someone to ask for help using a piece of equipment you'd like to try.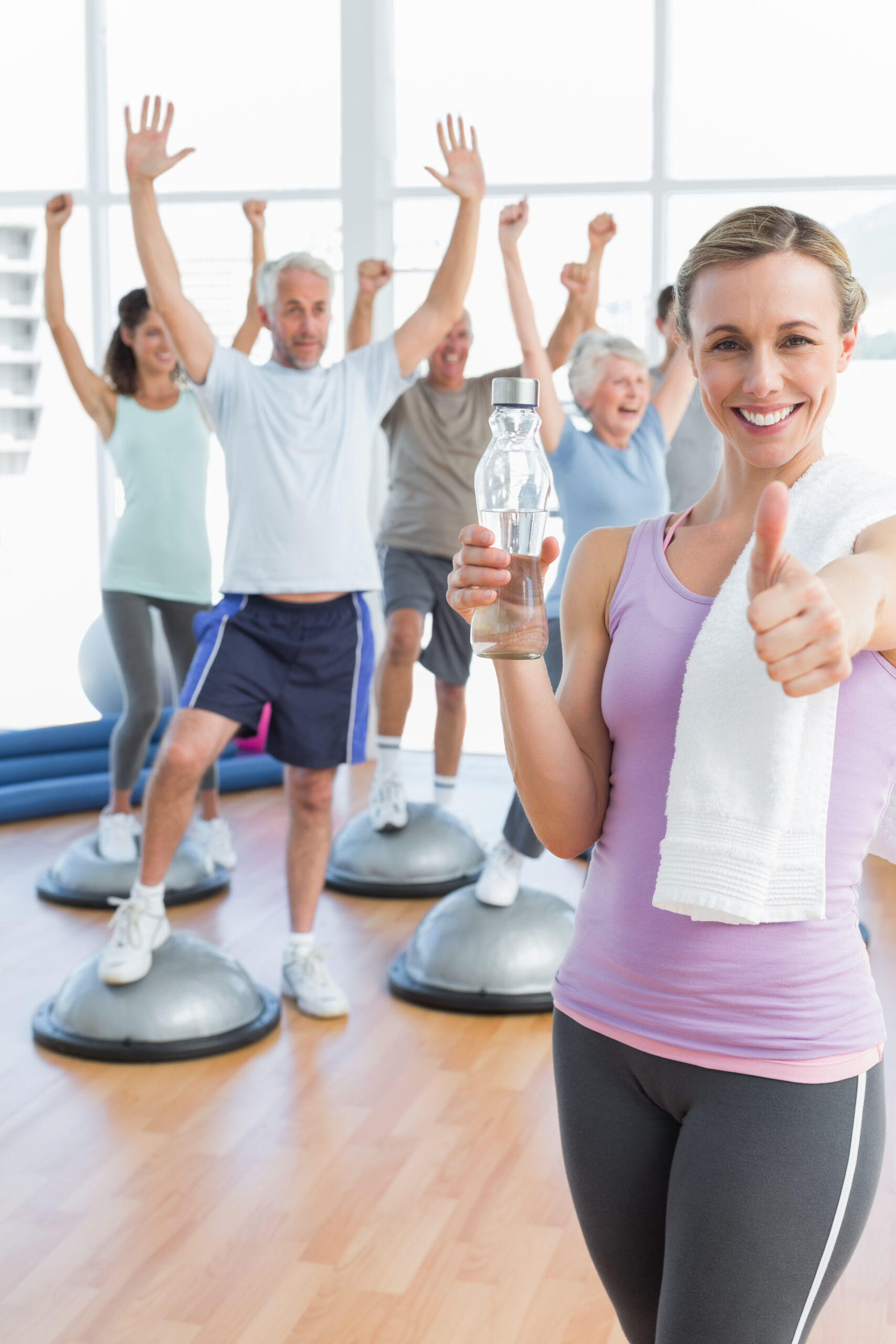 Relieve stress
One advantage of joining a gym is stress relief. Let's face it, it's helpful to burn off steam after a long day of work! A great way to do this is through exercise. Working out releases endorphins which can elevate your mood. Besides, making new friends at the gym can boost your mood as well. So, joining a gym is not only great for your health, but it can lower your stress also.
How to choose the right gym for you
There are a few factors to consider when choosing the right gym for you. The first is your fitness goals. Do you want to build muscle, get in shape, or lose weight? Once you know why you want to join a gym, you can search for one has the right equipment and services to help you reach your goals.
Another factor is your budget. Think about all you want to use a gym for, like personal training or massage services. Then do your research to find one that fits into your budget.
Now that you've done some research to narrow down your choices, set aside some time to tour the gyms you're considering. Talk to the staff, ask questions, and pay attention to how comfortable you feel. After all, it's important that you enjoy going there!
Conclusion: joining a gym is a great way to get healthy and meet new people
To summarize, joining a gym is an excellent way to improve your health and make friends. It can be costly and time-intensive, but it's worth it to improve your health and make new friends. Before joining a gym, research a few in your area to find one that has what you need.
If you're considering joining a gym in Virginia Beach and you live in the Kempsville area, check out the Kempsville branch of Natural Bodyz Fitness! Take a tour, meet our staff, and learn all about our wide range of fitness programs.