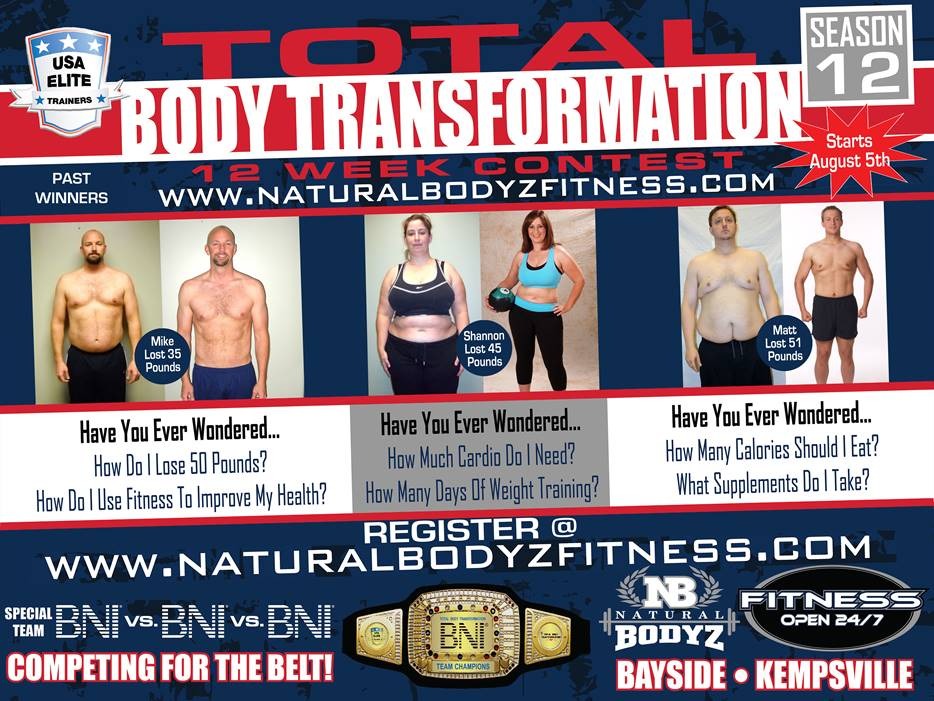 Sign Up Now Through August 4th!
Where: Natural Bodyz Fitness Bayside Location
When: Sunday, August 6, 2017
USA Elite Trainers "Total Body Transformation" (TBT) is the most effective weight loss program in Hampton Roads. The TBT is offered and presented by USA Elite Trainers at Natural Bodyz Fitness—Open 24/7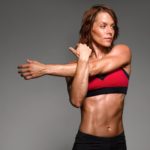 Take a selfie in front of the Natural Bodyz Fitness logo at either location and post it to our Facebook or Instagram page with the hashtag #naturalbodyzfitness to enter to win $50.00 toward your membership! Don't miss out on this opportunity to show off your hard work...
Contact Natural Bodyz Fitness