Ready to take your fitness to the next level?
We have training programs ready to accommodate any goal:
o Competitions (Bikini, Figure, Physique, Bodybuilding)
o Powerlifting
o Marathons
o Military PRTS
o Academy training
o Olympic lifting
o Mass Gain (Male and Female)
o Of Season Programs
Our fitness facilities are stocked with equipment to help you kick your fitness level up a notch and achieve the results you desire! With over 24 pieces of quality circuit machines (York, Hammer Strength, Nautilus, and Cybex equipment!) as well as two free weight platform squat racks, two smith machines, hammer strength plate loaded machines and dumbbells from 3-150 lbs. at both locations, Natural Bodyz has all the tools to help you elevate your training.
Some of these specialties are:
o Weighted chains
o Mag grip bars
o Tires to flip
o Seated, laying, single leg hamstring leg curl and glute machines
o Free weight flat and incline benches
o Multiple cable cross overs
o Every handle and bar cable Attachment
o The list goes on and on.
Sports Conditioning
We offer programs for young athletes looking to increase sports conditioning by performing exercises correctly and learning the proper methods of the pros. We offer 8 and 16 Week Training Programs designed for preparing clients to obtain their peak conditioning.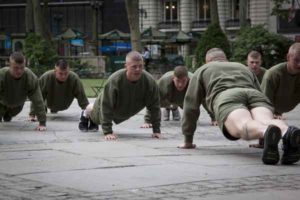 Police/EMS/Military Field Test Training
Going into the service or about to attend the Police Academy? This program will build cardiovascular strength and prepare you to succeed. We offer 8 and 16 Week Training Programs designed for preparing clients to excel in their respective fields.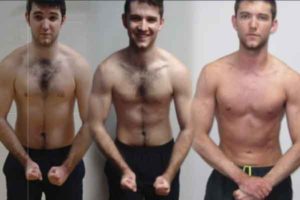 Men's Strength/Mass Program
We offer 8 and 16 Week Training Programs designed for Off Season Concept – gaining all over body mass, lean mass, and strength gain.
Our fitness facilities provide the ultimate training environment. We have all the tools necessary for you to take your training to the next level. We can assist with helping you go to the next level with any fitness program. Not only are our clubs equipped to provide the tools but we also have the training resources.
Gyms can be very intimidating, but not this one. After 1 visit to Natural Bodyz Fitness I understood something amazing. At first glance I saw so many fit people there, after talking to them, they all told me stories of how they *lost 50, 60, 70 pounds. I quickly became comfortable because, not just the staff, but the other members really wanted me to lose weight, and I did.
Lisa Renz
Contact Natural Bodyz Fitness